site_ref =
site_mode = SKI
prm_site_mode = &mode=SKI
prm2_site_mode = ?mode=SKI


true true
0
$goods.zaikosu <= 0
genre_path[0].id = 262
genre_path[1].id = 262-277
site_ref =
site_mode = SKI
prm_site_mode = &mode=SKI
prm2_site_mode = ?mode=SKI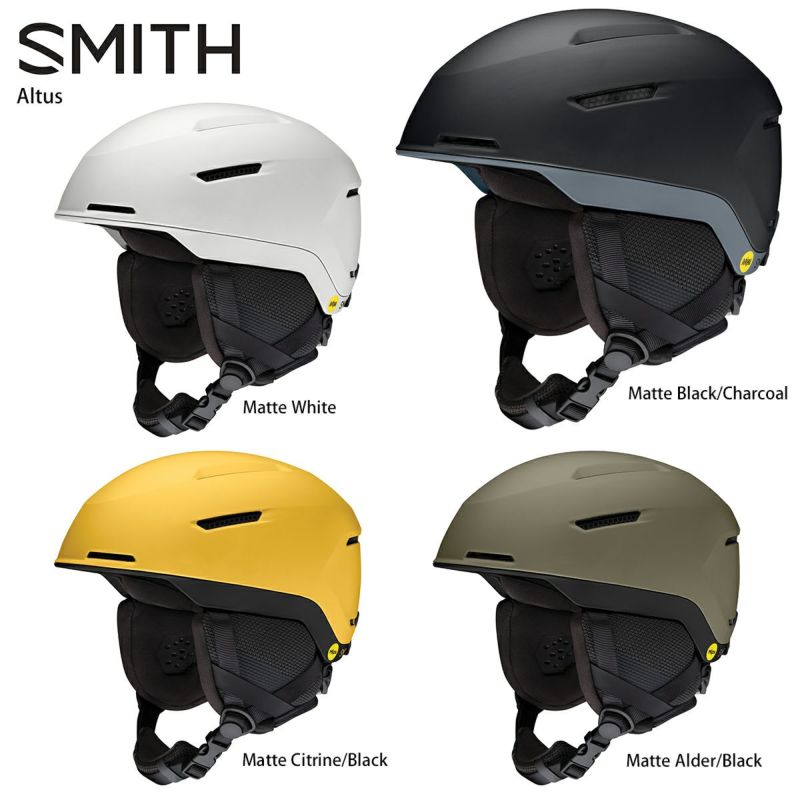 SMITH Altus - 2022
【OLD】

Original Price:openJPY
Price :
27,220 JPY
188.12 $(USD)
15 %OFF
Item Number:cd53966
〇→ in stock ×→ out of stock

SMITH ski helmet

■ Altus

color: size
Matte Black / Charcoal: US M, US L, US XL
Matte White / Charcoal: US M, US L
Matte Citrine / Black: US M, US L
Matte Alder / Black: US M, US L

FEATURES
[PROTECTION]
· lightweight in-mold structure
· Koroyd Earokoa construction
· low center of gravity using the material, thin shell and dual regulator · Kuraime TOKO Control system
· Altus liner adopted to repel 10 Benchireshonhoru equipped
· Vida 12 pieces of ventilation holes equipped
· MIPS equipped

[fIT]
· Vapor fit fit system equipped
· XT2 sweat
· AirEvac ventilation system
· removable ear pads
· retractable ventilation adjustment system

US SIZE: Medium 55-59cm Large 59-63cm XLarge 63-67 cm
CERTIFICATION: ASTM F 2040, CE EN 1077: 2007 CLASS B
WEIGHT (SIZE M): 450g

simple and KUU Le design Altus / Vida. Slight slope and the vent hole of the design of the top portion is produce a sense of KUU Le ventilation function also improves. In addition to the light weight and high durability in-mold construction, Earokoa construction which was adopted colloid to the most impacted impact zone at the time of fall. SMITH own ventilation system, to discharge the moist air causes fogging inside the goggles out by AirEvac structure. Coolness and functionality is equipped Ski / Snowboard share of all-round helmet.
site_ref =
site_mode = SKI
prm_site_mode = &mode=SKI