All Items
>
Ski Goggle
>
【Ski Goggle】SMITH
>
〔HC〕SMITH 〔Ski Goggle〕<2018>Riot【With spare lens】
〔HC〕SMITH 〔Ski Goggle〕<2018>Riot【With spare lens】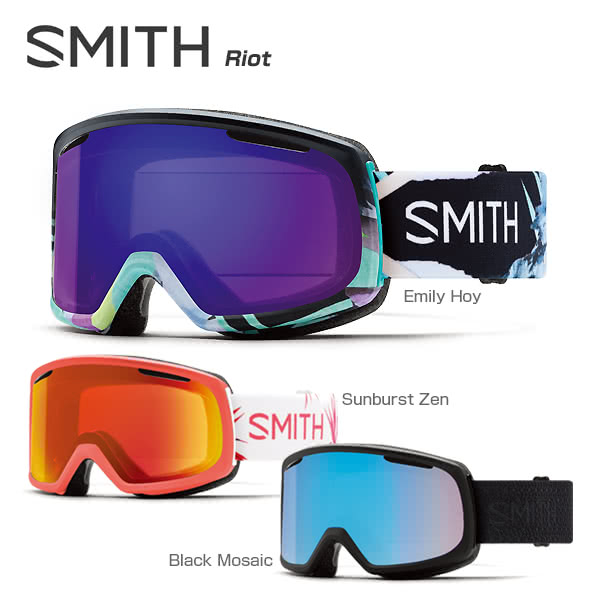 〔HC〕SMITH 〔Ski Goggle〕<2018>Riot【With spare lens】
Item Number:cd30731
*Gross Weight(G.W.)

500g

→ about Shipping Cost

Proper Price:18900JPY
Price :
11,000 JPY
≈ 99.92 USD
  SMITH SMITH ski goggles

■ Riot [Riot]

[Frame Color: Lens / spare lens]
Black Mosaic: Storm Rose Flash / RC36
Sunburst Zen: Everyday Red Mirror / Yellow
Emily Hoy: Everyday Violet Mirror / Yellow

[size]
Medium / Small fit

· plane Kabonikku (polycarbonate), manufactured by molding chroma pop lens use.
· lens to correct the distortion how the appearance of, adopted an eccentric processing to the outer lens. Fog-X treatment process to confine the moisture that causes cloudy
· inside the inner lens.

Riot proposed the female design of the new generation. Simple design compactly without showing large a larger frame. Female models without compromise in technology. Adopt a molded polycarbonate of chroma pop lens. Of course, equipped with a FogX treatments to the inner lens. Ensure a vivid vision in the absence of cloudy crystal clean. All year round from the park to slash run of the spring to female users to move around active.