All Items
>
Ski Wear
>
【Ski Wear】DESCENTE
>
〔HC〕DESCENTE〔Ski Wear〕<2019>S.I.O SHELL JACKET/DWUMJK53S【★★】
〔HC〕DESCENTE〔Ski Wear〕<2019>S.I.O SHELL JACKET/DWUMJK53S【★★】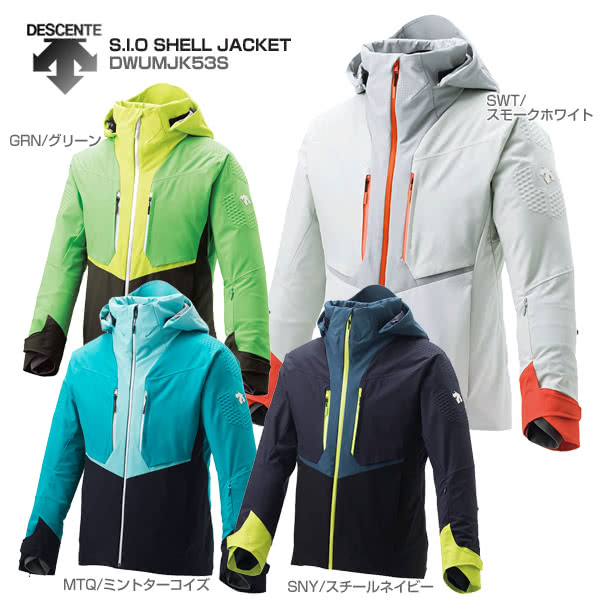 〔HC〕DESCENTE〔Ski Wear〕<2019>S.I.O SHELL JACKET/DWUMJK53S【★★】
Item Number:cd34738
*Gross Weight(G.W.)

1200g

→ about Shipping Cost

Proper Price:56160JPY
Price :
42,100 JPY
≈ 382.15 USD


DESCENTE DESCENTE ski wear

■ SIO SHELL JACKET / DWUMJK53S
[Geo shell jacket]

FABRIC
· mat 4WAY stretch (100% polyester)
· Uni-stretch (100% polyester)

LINING
· heat Navi aluminum print (polyester)

PROCESSING:
water pressure: 20,000mm
moisture permeability: 4,000g / m2 / 24h (A-1)

· SIO CONCEPT
· hEAT NAVI

SKI scene It was realized the ideal mobility, comfort and silhouette of the "SIO jacket". By performing the processing to have a Harikoshi over the upper arm from the shoulder, technology selection players wear model function is applied for a more beautiful slip. Helmet compatible hood, easy list adjuster mounted.