All Items
>
Kids・Junior
>
【Kids】Ski Glove
>
〔HC〕REUSCH〔Ski Glove Kids Junior Kids〕<2019>REUSCH KARLI R-TEX XT MITTEN〔R-TEX XT Mitten〕
〔HC〕REUSCH〔Ski Glove Kids Junior Kids〕<2019>REUSCH KARLI R-TEX XT MITTEN〔R-TEX XT Mitten〕
〔HC〕REUSCH〔Ski Glove Kids Junior Kids〕<2019>REUSCH KARLI R-TEX XT MITTEN〔R-TEX XT Mitten〕
Item Number:cd35472
*Gross Weight(G.W.)

800g

→ about Shipping Cost

Proper Price:5940JPY
Price :
4,839 JPY
≈ 44.25 USD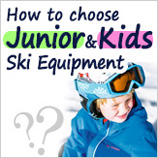 REUSCH REUSCH kids ski glove

■ REUSCH KARLI R-TEX XT MITTEN / 48 85 553

Features
· side long zipper
· regular cuff
· storm leash

TECHNOLOGIES
· PRIMALOFT
· R-TEX XT
· SoftSHELL 4WAY STRETCH
· THERMOHOODS
· STORM LEASH

EXTRA wARM
PrimaLoft, R-LOFT use a high-performance batting, such as, or high warm glove of the ratio of thick leather.

WATERPROOF waterproof high glove using
GORE-TEX or R-TEX.

BREATHABLE using
GORE-TEX or R-TEX glove that combines breathable.

inner warm using a bore material, is in the palm of your hand using the leather. Easy to put a model of the hand in the longer side zipper. High-quality model of waterproof sheets filled.