All Items
>
Kids・Junior
>
【Junior】Ski Goggle
>
〔HC〕ANON〔Junior KidsSki Goggle〕<2019>TRACKER
〔HC〕ANON〔Junior KidsSki Goggle〕<2019>TRACKER
〔HC〕ANON〔Junior KidsSki Goggle〕<2019>TRACKER
Item Number:cd37324
*Gross Weight(G.W.)

500g

→ about Shipping Cost

Proper Price:7560JPY
Price :
5,000 JPY
≈ 45.41 USD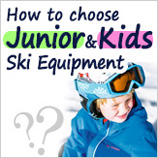 ANON Anon junior ski goggles
TRACKER

[frame: Lens]
■ Eye: Green Amber
■ Black: Amber
■ Bionic: Smoke
■ Hi5: Red Amber
■ Party: Red Amber
■ Flannel: Green Amber
■ Girl Power: Blue Amber
■ Pink: Pink Amber



[specs]
ANON cylindrical lens technology
Anon cylindrical lens adopts a non-coaxial injection technology, gradually thickness from the inside of the lens toward the outside it's thin. By doing so, we are Remove the distortion of vision.

to a two-layer structure Face form
Anon goggles of face foam, fleece suck up the moisture has been adopted. The perfect fit of the face and goggles to shut out the wind and snow, and provides a comfortable riding over a period of hours.

anti-fog finish of ICT (Integral Clarity Technology) to ensure the ultra-clear view that ICT
Anon to ensure ultra-clear view is proud of, by each other and work together and full channel ventilation, heat Ya to remove the moist air from the lens area. It will deliver a clear vision as crystal that it would be any weather.

non-slip silicon strap
regulation only once. It is after. (Adopted in some models) non-slip silicon strap of Anon prevents that the displaced have goggles on the helmet. In other words, the rider we can concentrate on the front of the eye.

ventilation to promote the circulation of the maximum air while escaping the full channel ventilation
goggles inside of moisture. Prevent fogging in any condition in a synergistic effect of the ICT, and provides a clear view.

microfiber goggle bag included

ANON warranty
Burton is, for all of Anon products manufacturing defects was observed by us, as long as the purchaser with proof of purchase, a one-year warranty support to hold. After along with the proof of purchase to the dealer where you purchased your carry-on, please explain the situation and circumstances, such as at the time of damage. The wound of the lens attached to the in-use is not covered under warranty. Misuse, modification, will also be covered under warranty damage caused by such abuse. It should be noted, is whether the product is a guarantee of the subject, will be our judgment.