All Items
>
Kids・Junior
>
【Kids】Ski Wear 80-130cm
>
〔HC〕DESCENTE 〔KidsMitten Ski Glove〕<2019>KIDS MITTEN/DWDMJD66
〔HC〕DESCENTE 〔KidsMitten Ski Glove〕<2019>KIDS MITTEN/DWDMJD66
〔HC〕DESCENTE 〔KidsMitten Ski Glove〕<2019>KIDS MITTEN/DWDMJD66
Item Number:cd38330
*Gross Weight(G.W.)

500g

→ about Shipping Cost

Proper Price:4752JPY
Price :
3,180 JPY
≈ 29.22 USD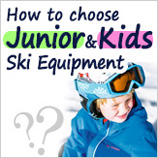 DESCENTE DESCENTE kids mittens ski gloves

■ KIDS MITTEN / DWDMJD66

Functions
· Filminsert

Kids mittens with a splash print to the adoption of hardware integration. The hands of small children in large open modus operandi is also easy to put in. Flap belt prevent the entry of snow in the firm Toshimaru specification.