All Items
>
Ski Goggle
>
【Ski Goggle】SMITH
>
〔HC〕SMITH 〔Ski Goggle〕<2018>I/O【With spare lens】
〔HC〕SMITH 〔Ski Goggle〕<2018>I/O【With spare lens】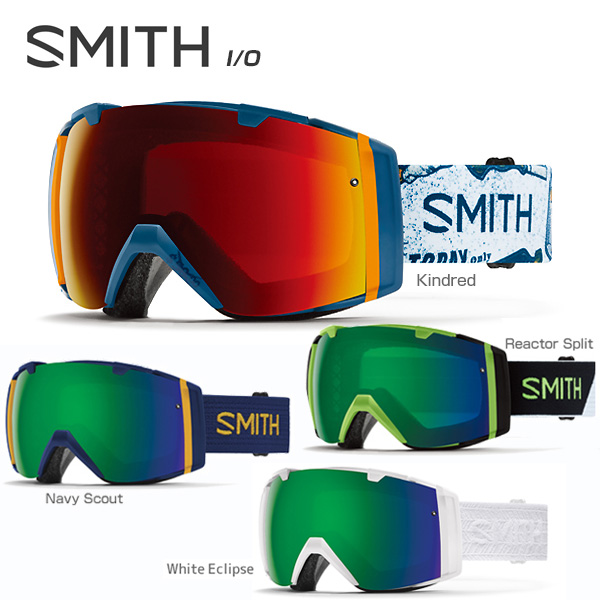 〔HC〕SMITH 〔Ski Goggle〕<2018>I/O【With spare lens】
Item Number:cd30715
*Gross Weight(G.W.)

500g

→ about Shipping Cost

Proper Price:35100JPY
Price :
20,700 JPY
≈ 187.90 USD
  SMITH SMITH ski goggles

■ I / O [Ior]

[Frame Color: Lens / spare lens]
Reactor Split: Everyday Green Mirror / Storm Rose Flash
Kindred: Sun Red Mirror / Storm Rose Flash
Navy Scout: Sun Green Mirror / Storm Rose Flash
White Eclipse: Sun Green Mirror / Storm Rose Flash

[size]
Medium fit

[VISION + fIT]
· fine weather for the chroma pop lens standard equipment (dimming models for cloudy weather includes two chroma pop dimming and clear lens)
· thermal follower adopt JIT gasket. Crimp the outer and inner lens in the Endura lock glue.
· TLT lens technology (without distortion clear view).
· equipped with a port Rex filter having a patent (structure impervious to water through only the air in the two lenses).
of polycarbonate material, gold, molding, spherical Kabonikku X lens adopted.
· 5X anti-fog inner lens (suppress the cause of the cloudiness confined water vapor inside the inner lens. There are five times the anti-fogging function of normal SMITH fog X · inner lens).
· quick release lens change system (CHANGE IS EASY).
· 3 best integration of a layer DriWix face form
· helmet (variable outrigger position system equipment).

[POREX TECHNOLOGY] equipped with a port Rex filter is the vertex of the lens technology of
· world No.1. Without passing through the molecule of water, to resolve the cloudiness in the peeling and the lens of the lens only with a special material that is passed through the air from the root. Two lenses is crimped in the usual ultra-high-density spacer form. SMITH will always lead the lens technology, to establish the industry standard. One by one mold molding a polycarbonate lens that does not change with the sunglasses lens. Durability to the surface of the wound, impact strength, transparency, and excellent reproducibility force of contrast. Quality for the "look" lens.

[AND MORE]
· Responsive fit-frame design.
· Ultra wide strap (behind silicon processing of the anti-displacement).
· Quick buckle system (quick desorption can clip buckle adopted).
· Microfiber (with sleep for spare lens) Material goggles back included.

original quick lens change goggles that have been minor changes to the second generation last year. Boasting a popular unabated as SMITH of icon design. Sharp and clean I / O is "has the beauty and functionality, such as a knife, ultra-functional goggles" catch copy of is intact, in addition to the wide field of view and a combination of Responsive frame to allow a sense of flexible fit, season adopted chroma pop lens to support the highest visibility world. Medium size to fit in all of the people. Two chroma pop lens standard equipment (except for the dimming model).