All Items
>
Ski Goggle
>
【Ski Goggle】SMITH
>
〔HC〕SMITH 〔Ski Goggle〕<2018>Squad XL〔XL〕【With spare lens】
〔HC〕SMITH 〔Ski Goggle〕<2018>Squad XL〔XL〕【With spare lens】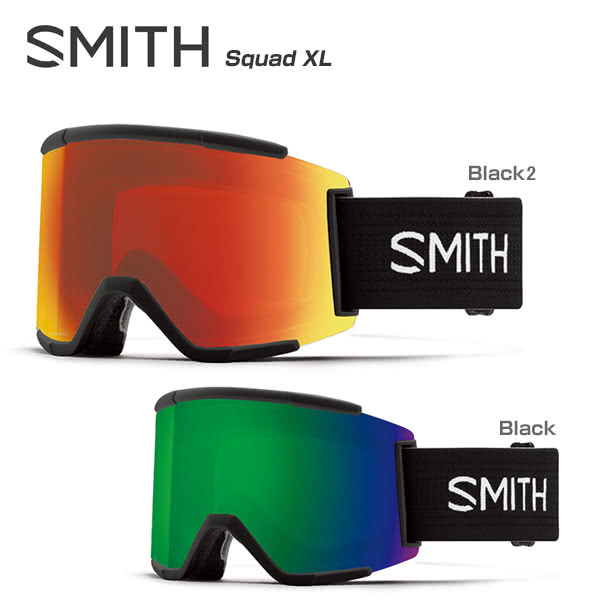 〔HC〕SMITH 〔Ski Goggle〕<2018>Squad XL〔XL〕【With spare lens】
Item Number:cd31399
*Gross Weight(G.W.)

500g

→ about Shipping Cost

Proper Price:24840JPY
Price :
15,900 JPY
≈ 144.33 USD
  SMITH SMITH ski goggles

■ Squad XL [Scud XL]

[Frame Color: Lens / spare lens]
Black: Sun Green Mirror / Storm Rose Flash
Black2: Everyday Red Mirror / Storm Rose Flash

[ size]
Medium fit

· plane Kabonikku (polycarbonate), manufactured by molding chroma pop lens use.
· lens to correct the distortion how the appearance of, adopted an eccentric processing to the outer lens. Fog-X treatment process to confine the moisture that causes cloudy
· inside the inner lens.

I / OX of the younger brother, should call the brother of the Squad, SMITH largest-ever plane lens model. Lens size is almost the same as the I / OX. In particular, the width of the top and bottom of the field of view otherwise specified thing. Equipped with a strap to match the size of the semi-rimless frame of oversized. With its own design style of KUU Le rather than a larger version of the Squad. And it does not even allow any compromise on the lens. Adopted best technical molded polycarbonate chroma pop lens collects a frame of SMITH. What two chroma pop × is being package. It appeared in cost performance of surprise that can respond to any weather.