All Items
>
Ski Tune up Goods
>
【Ski Tune up】Repair Stick
>
〔HC〕SWIX T01706〔Transparent〕/T01716  4stick
〔HC〕SWIX T01706〔Transparent〕/T01716  4stick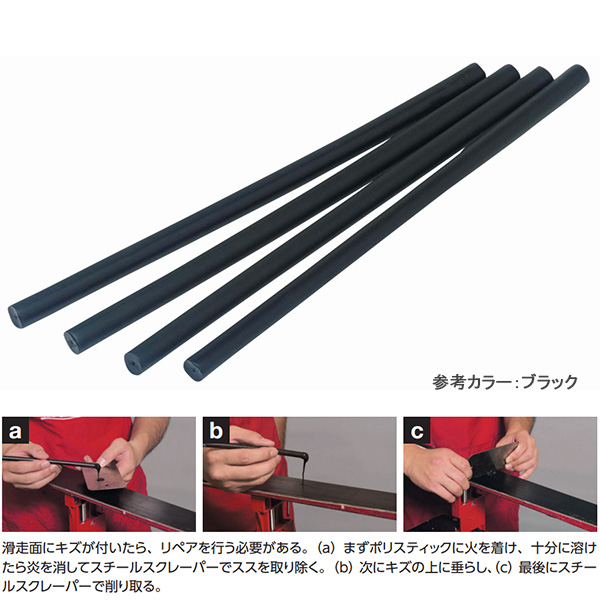 〔HC〕SWIX T01706〔Transparent〕/T01716  4stick
Item Number:cd28974
*Gross Weight(G.W.)

1000g

→ about Shipping Cost
Price :
1,180 JPY
≈ 10.75 USD

SWIX SWIX

After repair poly stick four set

T01706 [transparent]
T01716 [BULA click] scratches attached to

POLYSTICKS

running surface, it is necessary to carry out the repair. For the repair of damaged running surface. Maintenance

a, put fire to the poly-stick, turn off the Once fully melted flame remove the soot in the steel scraper.

b, then hanging down on top of the flaw.

c, finally scraped off with a steel scraper.