All Items
>
Ski Wax
>
【Ski Wax】DOMINATOR
>
〔HC〕DOMINATOR〔Ski Wax〕 HYPER ZOOM 〔100g〕
〔HC〕DOMINATOR〔Ski Wax〕 HYPER ZOOM 〔100g〕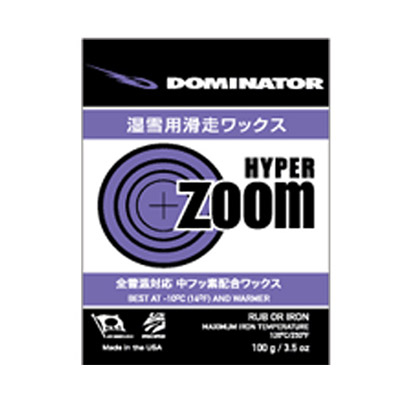 〔HC〕DOMINATOR〔Ski Wax〕 HYPER ZOOM 〔100g〕
Item Number:cd4271
*Gross Weight(G.W.)

600g

→ about Shipping Cost

Proper Price:6480JPY
Price :
5,940 JPY
≈ 53.93 USD
                                                                                                                                                                 DOMINATOR (DOMINATOR) wax

HYPER ZOOM Midorufu' iodine / zoom glide wax (100g)

· capacity: 100g
· adaptation temperature: 0 ℃ ~ -10 ℃


zoom series of Midorufu'-containing formulations. Junior racer, demonstrator, instructor other, to those who seek higher performance.
Please elaborate coating well on the running surface is dissolved in iron. It cooled at room temperature for 2 hours, after firmly scrape, and finish with BULA scan BULA sheet (or BULA scan & hose hair combination).