All Items
>
Ski Wax
>
【Ski Wax】DOMINATOR
>
〔HC〕DOMINATOR〔Ski Wax〕 RACE ZOOM NEW SNOW 〔100g〕
〔HC〕DOMINATOR〔Ski Wax〕 RACE ZOOM NEW SNOW 〔100g〕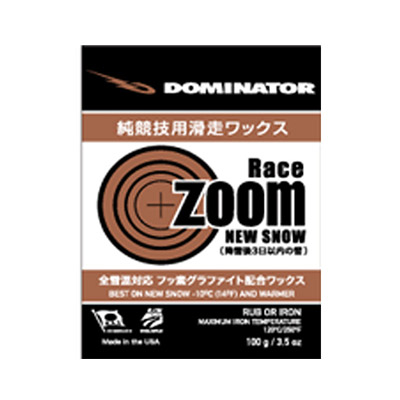 〔HC〕DOMINATOR〔Ski Wax〕 RACE ZOOM NEW SNOW 〔100g〕
Item Number:cd4252
*Gross Weight(G.W.)

600g

→ about Shipping Cost

Proper Price:12420JPY
Price :
11,380 JPY
≈ 103.32 USD
                                                                                                                                                                 DOMINATOR (DOMINATOR) wax

RACE ZOOM NEW SNOW Haifu' iodine / zoom glide wax (100g)

· capacity: 100g
· adaptation temperature: 0 ℃ ~ -10 ℃
· New Snow for

for pure competition, It is Iron & wax that is also used in the World Cup. Correspondence from 0 ℃ to -10 ℃ by thermo-active system. The -2 ℃ or more of warm snow is effective when raw Apply a thin layer of butter. Please use in conjunction with the race Brett in the case of -10 ℃ below. Please also be used as a wax If you can not read at all situations also. After
hot vaccinia Thing, cooled at room temperature for 2 hours, firmly to the scrape, and finish with BULA scan BULA sheet (or BULA scan & hose hair combination).