All Items
>
Accessory
>
【Accessory】Convenient Goods
>
〔HC〕arva<2018>NEO
〔HC〕arva<2018>NEO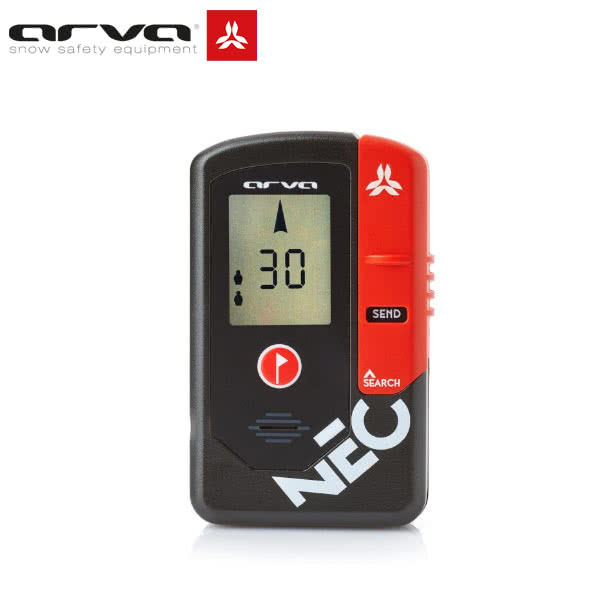 〔HC〕arva<2018>NEO
Item Number:cd34477
*Gross Weight(G.W.)

500g

→ about Shipping Cost

Proper Price:45360JPY
Price :
45,360 JPY
≈ 410.57 USD
arva beacon

■ NEO

· maximum reception range (vertical): 70m search reception width (horizontal): 60m
· international standard: 457kHz
· search mode: 100% digital mode
· 3 this antenna
· multiple burials display function (one, two, three, four or more)
· marking range specified (3m, 5m)
· multiple burials icon simultaneous display (no signal selected) transmission by
· timer auto return mode (0.2.4.8 minutes)
· high-performance analysis processing function 32bits Cortex M3 processor built
· group check function
· radio interference management function
· backlight screen
· by weight: 205g (without batteries)
· size : 120mm × 73mm × 20mm
· battery life: outgoing time: 250 hours during reception: 40 hours
· AAA alkaline batteries three use
· dedicated holster comes
· color: BULA click
※ Country of origin: France


"NEO" Development key point is intuitive performance. Expanded to the widest reception width in the beacon market, it greatly improves the reliability and speed of. arva "NEO" is the most powerful beacon in the beacon market. Its simple and powerful structure has been designed so as to meet the demanding needs of advanced users. Its powerful reception range can be felt in the same way even a beginner, it will be possible to perform a quick and easy search in the beacon search.