All Items
>
Ski Training
>
Training Shoes
>
〔HC〕SALOMON 〔Ladies 〕<2017>X ALP LTR GTX W/L39327100〔BLUE/PHANTOM/LIME PUNC〕【GORE-TEX】
〔HC〕SALOMON 〔Ladies 〕<2017>X ALP LTR GTX W/L39327100〔BLUE/PHANTOM/LIME PUNC〕【GORE-TEX】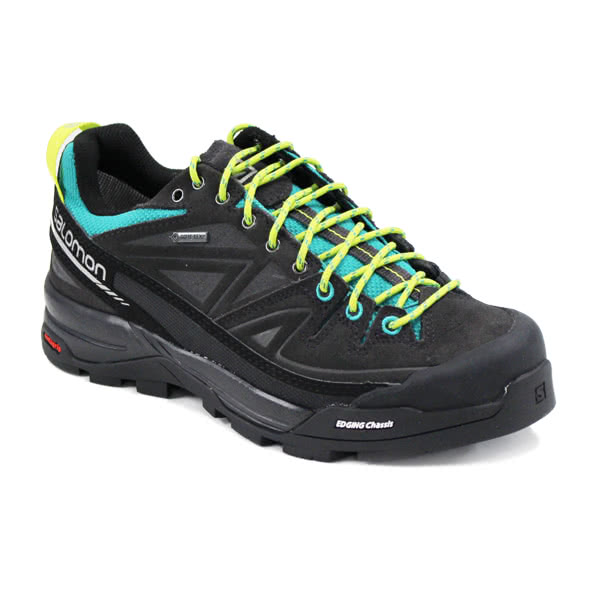 〔HC〕SALOMON 〔Ladies 〕<2017>X ALP LTR GTX W/L39327100〔BLUE/PHANTOM/LIME PUNC〕【GORE-TEX】
Item Number:cd35657
*Gross Weight(G.W.)

1000g

→ about Shipping Cost

Proper Price:21600JPY
Price :
12,600 JPY
≈ 112.93 USD
SALOMON sports shoes trekking shoes

■ X ALP LTR GTX W

WEIGHT
390g

accuracy of the edging
patented 3D Edging Chassis is, rocks and snow, horizontal necessary with a soft road surface while keeping the direction of the edge, it has improved the flexibility of the forefoot.

by the durability / protection performance
3D Protective rubber belt and toe cap, protection performance and durability up. Protect your feet from projections such as rocks and branches. In excellent GORE-TEX adopted in breathability and weather resistance, and support all season.

lightweight
lightweight, high-performance though. It has achieved the lightness of 390g and surprise.

X ALP LTR GTX W. to support a challenge to the Alpine Smooth the flat trails, patented edging chassis firmly edge takes a TECNICA Rutoreiru, wide range from longitudinal glacier trekking, to scramble. Also protect the safety of the foot in the waterproof material GORE-TEX harsh environment with leather upper reinforced around the foot.