All Items
>
Ski Wear
>
【Ski Wear】PHENIX
>
〔HC〕PHENIX〔Ski Wear〕<2019>Demo Game Pro Jacket PF872OT10
〔HC〕PHENIX〔Ski Wear〕<2019>Demo Game Pro Jacket PF872OT10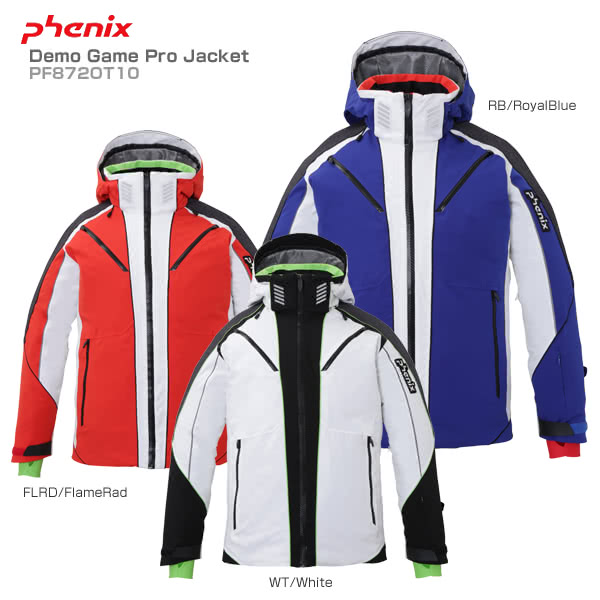 〔HC〕PHENIX〔Ski Wear〕<2019>Demo Game Pro Jacket PF872OT10
Item Number:cd35027
*Gross Weight(G.W.)

1200g

→ about Shipping Cost

Proper Price:60480JPY
Price :
39,300 JPY
≈ 365.29 USD


PHENIX PHENIX ski wear

■ Demo Game Pro Jacket PF872OT10
[demo game professional jacket]

material
[Table]
· 4-way stretch twill 2L (100% polyester)
· 4- way stretch melange twill 2L (66% nylon, 22% polyester, 12% polyurethane)
· Lycra 4-way stretch taffeta 2L (89% nylon, 11% polyurethane)
[back]
· BULA Tsu Sud dimple mesh (polyester 100 %)
· Heiden City taffeta (100% polyester)
· 4-way stretch tricot (82% nylon, 18% polyurethane)
[cotton]
· digester Night thermo (94% polyester, acrylic 6%)
· polyester

Length: 75.5cm (L)

· color ring
· carbon fiber Detail
· melange different materials used in the stretch of the racing machine was image
FUNCTION
· ORCA SHELL
· Dermizax EV
· Thunderon DIGENITE THERMO
· LYCRA
· 4WAY STRETCH
· 3-D AIR CUTTING
· FULL SEAM SEALING
· SEAMLESS LASER CUTTING
· Frictiouless ZIPPER
· DETACHABLE HOOD
· ANTI CONDENSATION
· STRETECHABLE LINING
· VENTILATION
· STRETCH WAIST GAITER
· INSIDE HAND GAITER
· REAR CARGO POCKET
· MULTI FUNCTION POCKET
· MOBILE POCKET
· GOGGLE POCKET
· PASS POCKET

support the "slip, technology micelles. leading to the fight against the apex of bringing together the expertise of leading-edge hardware, "

PHENIX, was developed for the technology selection tournament players" ORCA SHELL "hardware. Coloring and cutting reminiscent of racing machine, attractive to some of the more beautiful and powerful the slip. The back part, adopted the "Lycra fiber" with outstanding stretching force, to support the movement of the intense body.