All Items
>
New Model・Allround Ski
>
【New Allround】FISCHER
>
〔HC〕FISCHER〔Ski〕<2019>RC4 W.C. RC + RC4 Z12 GW Powerrail Brake 85 F【★★】
〔HC〕FISCHER〔Ski〕<2019>RC4 W.C. RC + RC4 Z12 GW Powerrail Brake 85 F【★★】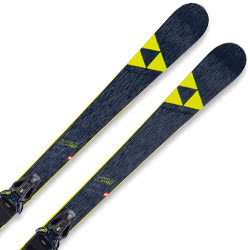 〔HC〕FISCHER〔Ski〕<2019>RC4 W.C. RC + RC4 Z12 GW Powerrail Brake 85 F【★★】
Item Number:cd35039
*Gross Weight(G.W.)

9000g

→ about Shipping Cost

Proper Price:136080JPY
Price :
79,800 JPY
≈ 715.22 USD

■ 165cm R: (- m) side cut: (- / - / - mm)
■ 170cm R: (- m) side cut: (- / - / - mm)
■ 175cm R: (18m) side cut : (115/68 / 97mm)
■ 180cm R: (- m) side cut: (- / - / - mm)
■ 185cm R: (- m) side cut: (- / - / - mm)

DIN: 3.5-12

TECHNOLOGY-HIGHLIGHTS:
· RACETRACK
· Sandwich Sidewall Construction
· Air Carbon TI 0.8

CUSTOMER BENEFITS:
· aggressive giant slalom turn can
· very smooth operation sex
-second GS and, Masters, roundabout for model

real racing gear
about 100 minutes 1 second to win the world. The excess of the difference relationship between athletes and the gear is very important. FISCHER In the development package to fight in the FIS Ski World Cup "Race Code 4 (Earl Sea Four)", routinely support the top racers of the world who are in the midst of a fierce dispute over the podium. Very in order to survive day after day of tough fight also from falling off the podium in trifles, always meticulous care and uncompromising pursuit of unstintingly the technology that has been developed through. CURV BOOSTER plate has received high praise in the acceleration of growth sharply with the power transmission property, developed in collaboration with top athletes of the world to use the FISCHER skiing, its performance has been proven in the field of racing.


FISCHER〔フィッシャー スキー板〕RC4 W.C. RC + RC4 Z12 GW Powerrail Brake 85 F