All Items
>
Kids・Junior
>
【Junior】Ski Wear 120-170cm
>
〔HC〕THE NORTH FACE〔Junior KidsSki Middle Layer〕<2019>SHERPA FLEECE VEST NAJ71727
〔HC〕THE NORTH FACE〔Junior KidsSki Middle Layer〕<2019>SHERPA FLEECE VEST NAJ71727
〔HC〕THE NORTH FACE〔Junior KidsSki Middle Layer〕<2019>SHERPA FLEECE VEST NAJ71727
Item Number:cd37270
*Gross Weight(G.W.)

800g

→ about Shipping Cost

Proper Price:11880JPY
Price :
8,500 JPY
≈ 77.69 USD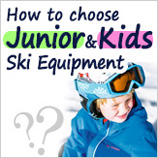 THE NORTH FACE THE · THE NORTH FACE junior middleweight layer

■ SHERPA FLEECE VEST Sherpa fleece vest
NAJ71727

material
Sherpa Fleece Bonding (100% polyester)

· ZIP IN ZIP support
· and long Sherpa fleece with logo embroidery
· register name with


haired, next-to-skin bonding the well smooth micro fleece, best with high extra insulation.
back is easy sleeves through Shigashi in the flat, has secured an appropriate windproof and breathable.
corresponding to the zip-in zip system that can be connected to the outer with a dedicated fastener.
has adopted an electrostatic care designed to suppress the generation of static electricity. Color Barry et Deployment is easy to all four colors of coordination.
it is in one outfit also suitable for town use even outdoors.