All Items
>
Ski Wax
>
【Ski Wax】GALLIUM
>
〔HC〕GALLIUM〔Ski Wax〕METALLIC ION_BLOCK Wet GS5004 〔50g〕
〔HC〕GALLIUM〔Ski Wax〕METALLIC ION_BLOCK Wet GS5004 〔50g〕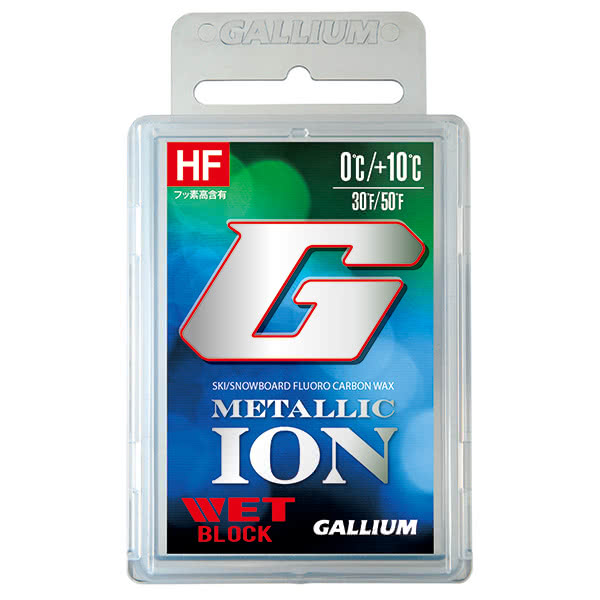 〔HC〕GALLIUM〔Ski Wax〕METALLIC ION_BLOCK Wet GS5004 〔50g〕
Item Number:cd25850
*Gross Weight(G.W.)

800g

→ about Shipping Cost

Proper Price:8640JPY
Price :
7,770 JPY
≈ 71.89 USD
  GALLIUM wax

■ METALLIC ION_BLOCK Wet GS5004 [50g]
metallic ion block wet

content: 50g

a lot of 0 ℃ ~ + 10 ℃ / watery snow
fluorine-rich

moisture and humidity there is only this is the snow, coarse snow! Like, such as those coated with a fluorine wax gliding! !

is a wax that was formulated for the first time in the world ionized metal.
By ionizing the metal, the dispersion of the running surface, increasing the fixing property is very, gliding and sustainability will be greatly improved. It also significantly improves the initial velocity speed from the smooth sliding feeling and start.
HF paraffin wax to surpass the large, it has been achieved gliding approaching 100% fluorine wax (start wax). Loaded with experience in such as the World Championships and the World Cup super-high gliding fluorine wax!