All Items
>
Ski Goggle
>
【Ski Goggle】SMITH
>
〔HC〕SMITH 〔Ski Goggle〕<2018>Squad XL〔XL〕〔Louif AC〕【With spare lens】
〔HC〕SMITH 〔Ski Goggle〕<2018>Squad XL〔XL〕〔Louif AC〕【With spare lens】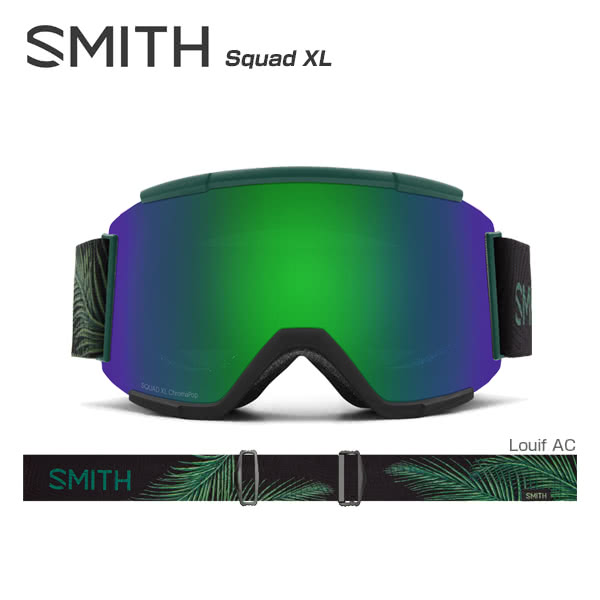 〔HC〕SMITH 〔Ski Goggle〕<2018>Squad XL〔XL〕〔Louif AC〕【With spare lens】
Item Number:cd30747
*Gross Weight(G.W.)

500g

→ about Shipping Cost

Proper Price:24840JPY
Price :
22,350 JPY
≈ 208.22 USD
  SMITH SMITH ski goggles

■ Squad XL [Scud XL] [Louif AC]

[Frame Color: Lens / spare lens]
Louif AC: Sun Green Mirror / Storm Rose Flash

[Size]
Large fit

· plan Kabonikku (polycarbonate) manufactured by molding chroma pop lens use.
· lens to correct the distortion how the appearance of, adopted an eccentric processing to the outer lens. Fog-X treatment process to confine the moisture that causes cloudy
· inside the inner lens.

Ruifu is a Quebec-born genius Street border of Canada. In recent years it has increased also the video in the back country. It is a trend rider he is the motif of palm leaves that have been inspired from the street. Select the CP SUN GREEN and CP ROSE FLASH he is likely to carry out a performance anytime, anywhere.